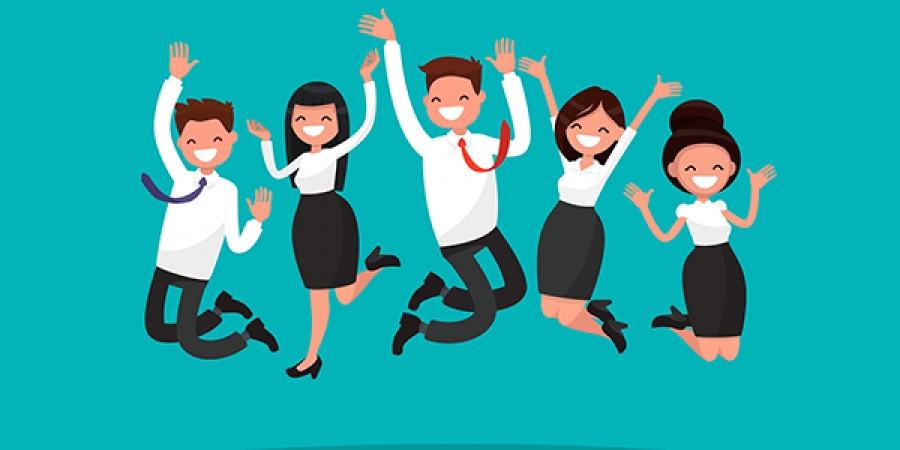 Do you own your own retail business? Have you decided that you now need to take the next step and hire your first employee? The next thing you need to know is what positions to fill first. Before you advertise openings at your store, you need to first understand who to hire for and when. In this article, we've organized which positions to hire first and what their skill level should be.
Retail Positions and their descriptions:
There is not a single fixed hierarchy that fits all retail businesses but there is a general order that all retail stores can adopt to get successful retail operations.
Sales Associate:

In business, your first priority needs to be revenue and hiring a sales associate is an ideal position when your business is expanding. The sales associate makes sure that the customers know that someone is available if they need any assistance. He is also responsible for making sure that the store is clean, organized and items are being restocked.

Skills:
Effectively communicates with customers
Ability to learn quickly
Pays attention to detail
Organizational skills and is a team player
Cashier:
For businesses that are expecting an influx of customers, a cashier is an important position. The position of a cashier can add great value to your business. For a busy store, cashier can help expedite the process of purchasing. They are the ones that process orders, assist customers with returns and exchanges, promoting new offers, etc. They are the first ones to greet the customers once they enter.
Skills:
Good customer service skills
Prior experience with cash handling and point-of-sales system management
Problem-solving skills
Mathematical and financial knowledge
Customer Service Rep:
This position might sound as if it is a different name for a sales associate but it has other distinct duties. This person interacts with customers over phone calls and emails. They are responsible for answering all customer queries and problems. They deal with customers according to the companies policies to satisfy them and performs necessary damage control to retain a customer.
Skills:
Good dealing with people
Efficiency in problem-solving
Possess great enthusiasm and energy
Have basic computer skills
Knowledge of point-of-sales management system
Knowledge of CRM (Customer Relational Management) Tool
Visual Merchandiser:
If you want to have one of those stores with eye-catching floor to ceiling displays. Then, you need to have a visual merchandiser. They are responsible for setting up attractive displays that grab the attention of customers. They are the ones who display the best products in a strategic way to highlight them. They should possess the relevant knowledge on how to prompt sales in different parts of the shop.
Skills:
Prior experience in this position
Impressive skills in floor displays
Creative thinker
Handling multiple assignments at one time
Able to handle physical work
Buyer:
This job has the duty of selecting which products need to be put in stores and deciding how the products should be priced. The buyer is instrumental in building relationships with vendors, manufacturers and other companies to get the best products for your business.
Skills:
Expert in negotiations
Experience in working with vendors
Experience in tracking purchase order and maintaining records
Can conduct research, evaluate and analyze the quality and prices of products
Store Manager:
A store manager has different responsibilities according to the needs of the business. This retail position does what a retail store owner would do. He/She is responsible for managing the store, employees and performing other day-to-day tasks. The store manager deals with budgeting, store requirements, company policies, and procedures. You should employ someone trustworthy in this position as he/she is taking the work off your plate and handling it for you.
Skills:
Team leading abilities and skills
Problem-solving and communication skills
Ability to achieve business goals
Excellent understanding of sales, promotions, merchandising and retail markets
Inventory Control Specialist:
This job title is responsible for preventing and tracking any losses and inventory. They are responsible for implementing procedures to control costs, maintaining the flow of inventory. Creating reports for demand and delivery of products is also another role.