A complete digital strategy, right out of the box.
A scalable, all-in-one solution. DUBTEL POS offers the most feature-rich ecommerce solution available for small businesses, providing the best ROI for your company. You'll get all the tools you need to create an online store and grow your business. You can be up and running with a complete solution quickly and effortlessly, no technical skills required.

Fully integrated
DubTel Online comes fully integrated with your DubTel POS. We're talking your business info, inventory, insights … the works.

Safe & secure
DubTel
delivers state-of-the-art security and encryption to protect customer data and every online transaction.

We've got your back
If you need support during online setup or after you're up and running, we have people—real humans—ready to lend a hand.
See how easy it is to take your business online.
Benefits for Business
Having an online presence is essential to any small brick-and-mortar business. DubTel Online gives you all the digital tools you need to create and maintain a professional presence everywhere on the web, including on mobile.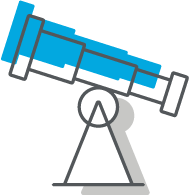 Manage your online presence from one place
Use DubTel Online Listings to help ensure your business is accurately represented in Google® search results, Yelp® listings, Apple Maps and more—a network of over 70 maps, apps, search engines, social networks and directories in all. It works even if you don't have a DubTel website.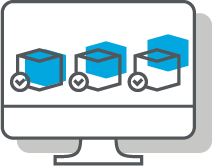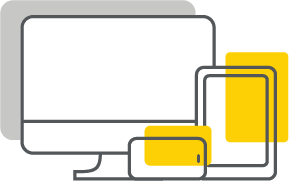 Consumer Mobile App in the AppStore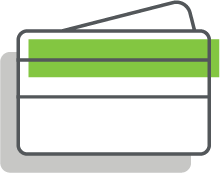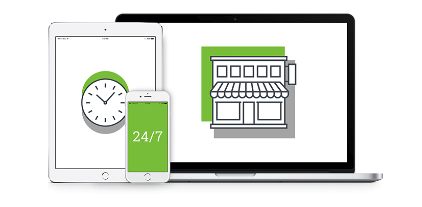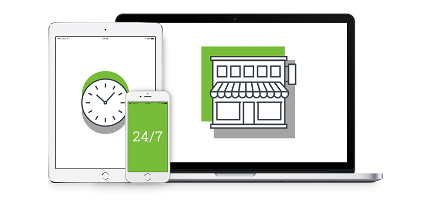 Get a design that's made for you
One size doesn't fit all. DubTel Online offers a variety of professionally designed templates that make it easy for you to build a website that's as unique as your business.
DubTel Online
Get started today and watch your business thrive.